Cask Marque
Cask Marque Accredited
The Black Bull is fully accreditted by Cask Marque for its ales.  To gain the Cask Marque all the ales are independently assessed for colour, temperature, clarity and taste (each category is marked out of 5, giving each ale a top score of 20).  The testers arrives unannounced to test the beers and then come back at some time within the month to test again.  Our Cask Marque certificate is valid until February 2019, when our ales will be tested again.
Last test scores..
Doom bar – 20/20
Landlord – 20/20
Hobgoblin – 20/20
Come join us for a great pint!
Currently avalaible –  Timothy Taylors Landlord, Hobgoblin and Doom Bar.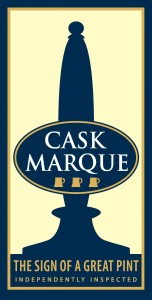 Why not drop by?
Monday Closed
Tuesday Open 4 pm close 10pm
wednesday/Thursday 11.30am - 10.00pm
Friday 11.30am - 10pm
Saturday 9am - 10pm
Sun 12pm -8/ 9pm
Closing times may vary at the Managers discretion
These hours are temporary and will change as restrictions are eased
Entertainment
Check out our Menus!